(home)
about
works
a single starting gate
metaxu
cluas, fonn, lámha
you and i, going around
some soft support
hand over hand
and you really move
between us
excavations
grasping
responses to a request
water bodies
small calls
score
sometimes the river
word diving ritual
some concrete possibilities
gathering
iom-
writing
a single starting gate and a thousand finish lines
text to be read on mobile
in collaboration with Teresa Collins
for
The Collision Project
, hosted by screenservice, June 2023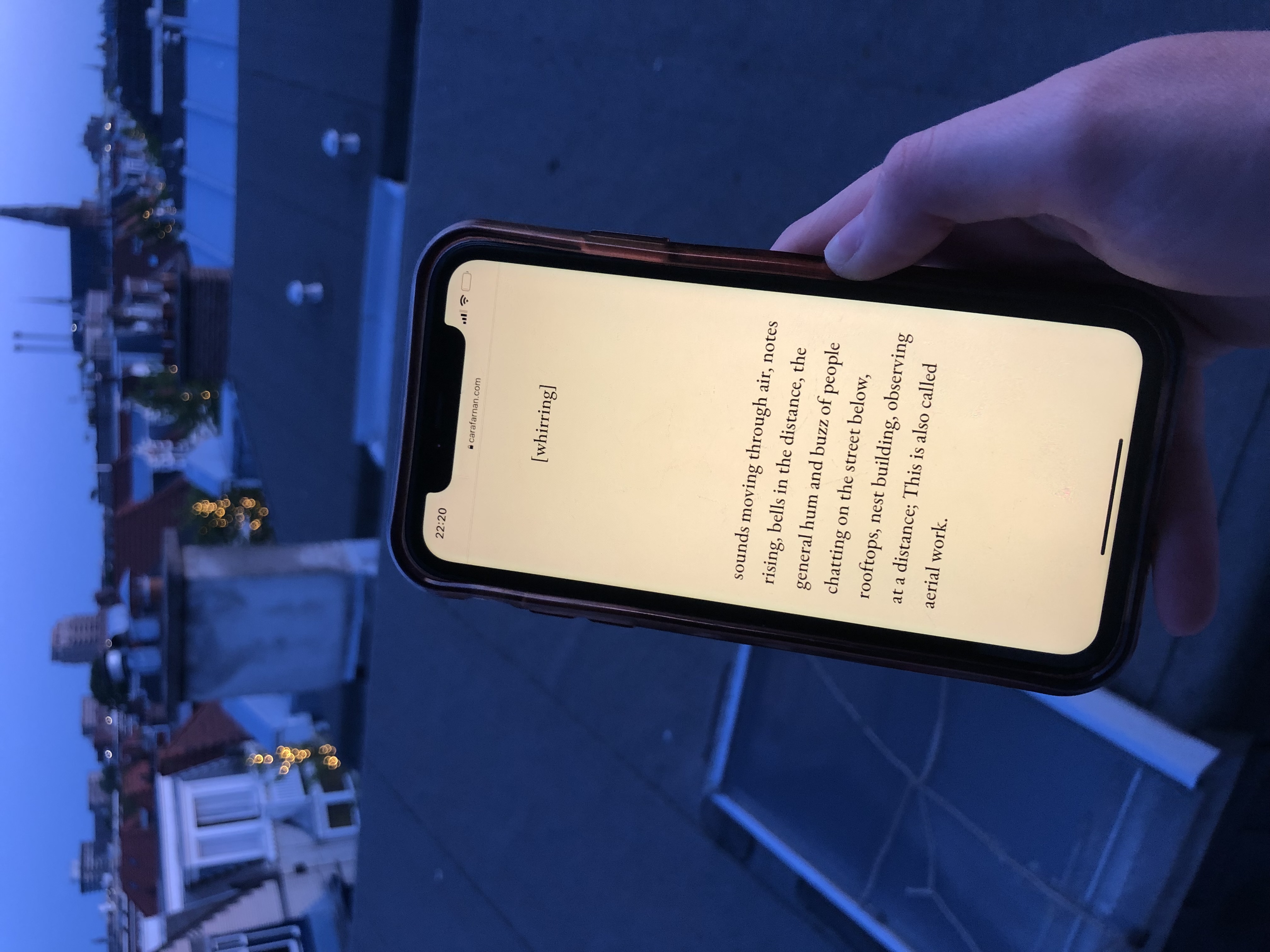 While messages are being carried, there are interruptions, miscommunications, translations and lag amongst other unintended disruptions. Fragments of the message fall to the floor, and slowly accumulate. Digital technologies for transferring information are full of this scrappinesss, sometimes, it's all you can hear.
Out on the street a pigeon picks at the ground. In two separate cities we have been scavenging. In place of physical objects; photos, voice memos and 3D scanned environments fly back and forth between us. Over time these fragments build on one another; like ad-hoc architecture, like a nest.
A single starting gate and a thousand finish lines
is a patchwork of a city made from collected fragments, taken from footpaths and rooftops. Working with text as a sculptural, tactile and audible material, the piece weaves together overheard conversations, automated captions, transcriptions, field recordings, idioms, colloquialisms – referencing regional subcultures surrounding birds, waste, everyday alchemy, and intimate urban connections. This text is meant to be held; open it on your phone and start scrolling.