(home)
works
a single starting gate
metaxu
cluas, fonn, lámha
you and i, going around
some soft support
hand over hand
and you really move
between us
excavations
grasping
responses to a request
water bodies
small calls
score
sometimes the river
word diving ritual
some concrete possibilities
gathering
iom-
writing
Score (a vocal walk), 2020
collaborative online performance, webpage, digital drawings, scanned drawings, gifs
performed via Zoom with students and staff of MaHKU in June 2020.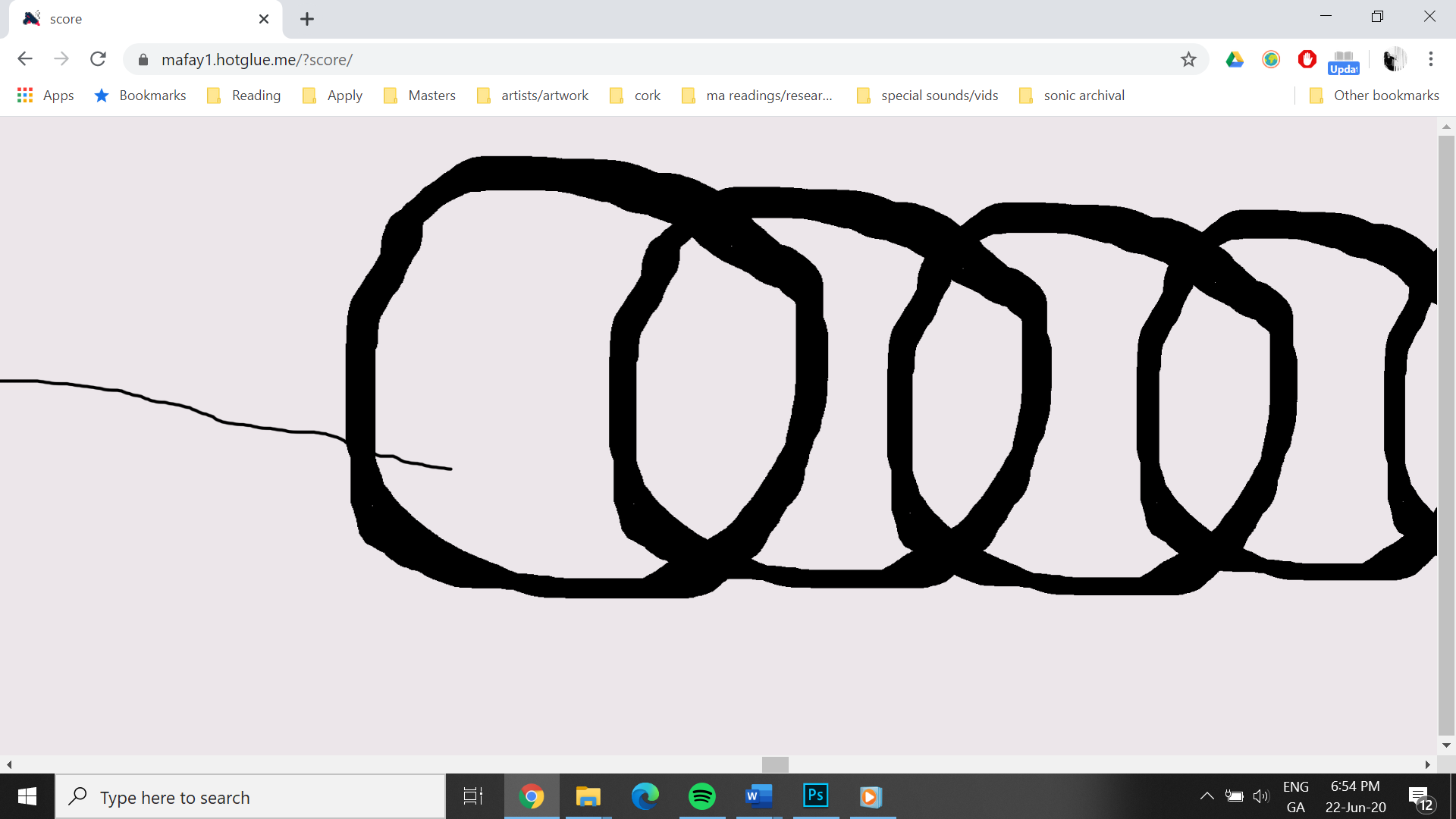 Participants were invited to turn off their cameras and hide all other participants from their view. We then all took a moment out of view to move, wriggle and stretch a bit following a long day of online presentations. Participants then all turned on their microphones and were invited to respond with vocal sounds to the visual score.
The performance focused upon research into the importance of the voice and non-visability in creating intimacy as we try to connect and communicate in primarily online spaces during quarantine and self isolation amid the Covid-19 pandemic. It also drew upon discussions around methodologies of walking, and how such a practice can be understood and built upon online, and in isolation as explored with Expodium collective.