(home)
about
works
a single starting gate
metaxu
cluas, fonn, lámha
you and i, going around
some soft support
hand over hand
and you really move
between us
excavations
grasping
responses to a request
water bodies
small calls
score
sometimes the river
word diving ritual
some concrete possibilities
gathering
iom-
writing
some soft support, 2022
120 hand painted fabric patches to be used for repairing clothes
included in M S Publication
travelling insights / insides
, collected by Karen Van Velt
with the support of HKU MaFa Mutual Support Platform
https://mutualsupport.hotglue.me/
and with funds from the City of Utrecht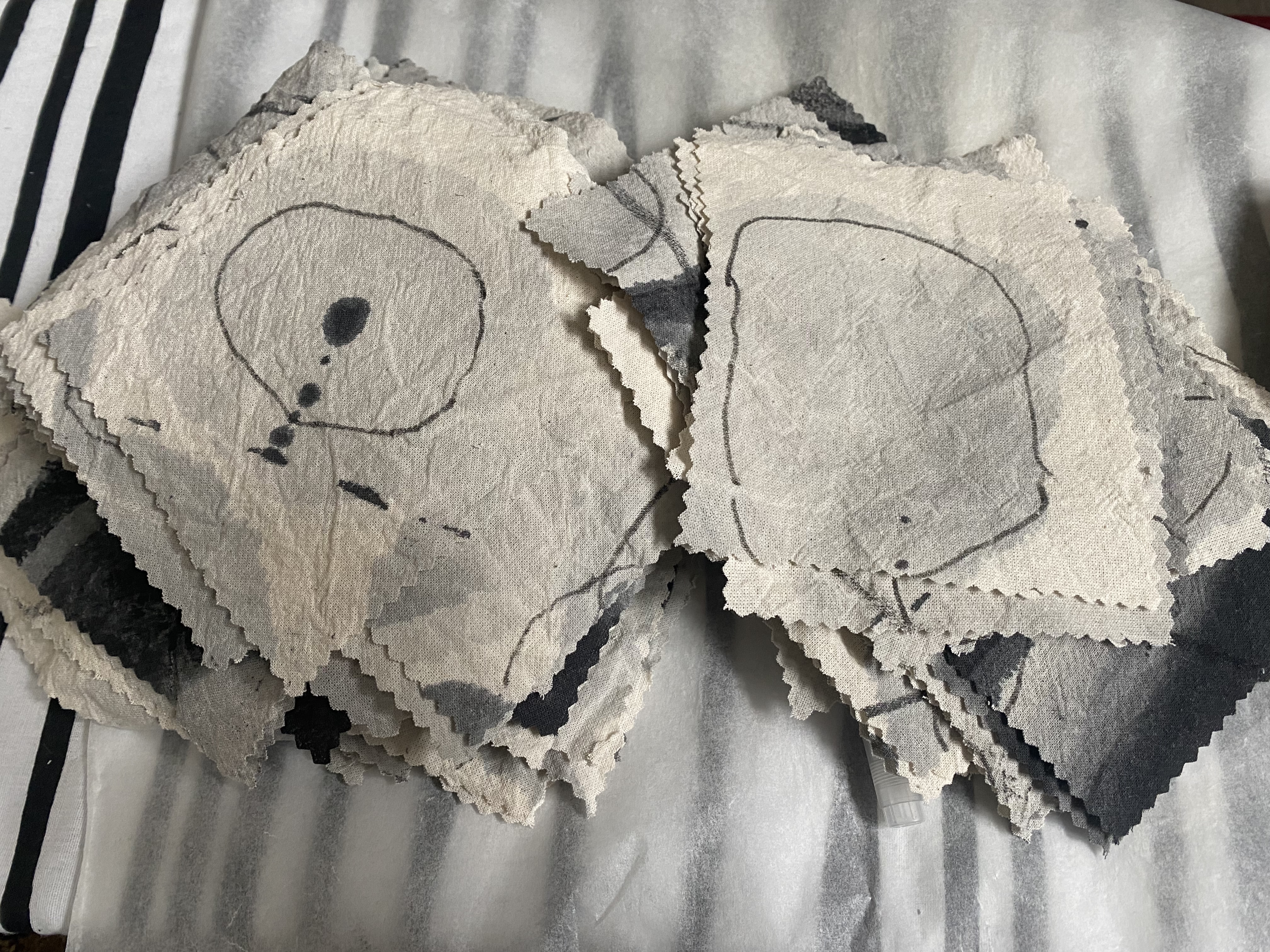 THIS IS A PATCH!
Use it to mend your clothes; strengthen a worn elbow or fraying fabric; patch a hole in your favourite tote bag.
It is completely machine washable up to 40degrees, dryer safe and has been prewashed to prevent any colour running!
This patch is one of 120, all cut from one large piece. You can use it visably, placed on the outside of a garment to cover a hole, or invisably, inside next to your skin, as an extra bit of strength to reinfornce worn fabric! It is a bit of soft support, a gentle structure, a small part of a large network.
You can find some resources and reading on how to use the patch for mending below!
How to patch your clothes:
https://youtu.be/CFhsftQzugo
Repair practices and other reccomended reading:
The Art of Repair by Molly Martin:
a beautifully illustrated part manual part meditation on mending clothes
https://mollymartin.uk/the-art-of-repair
ebook also available:
https://play.google.com/store/books/details/Molly_Martin_The_Art_of_Repair?id=mgw

UEAAAQBAJ
Artist Bronwen Jones's repair practices:
https://bronwenjones.hotglue.me/clothing-correspondence

Support Structures:
A co-production with Support Structure: Céline Condorelli and Gavin Wade
with James Langdon
https://celinecondorelli.eu/text/support-structures/